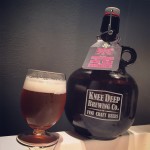 Just got back from Japan, totally under the influence. JetLag + Beer = Good Times! Spinning some tunes and drinking a nice IPA. (Lupulin River Double IPA)
Featured Tracks:
Nightrage: The Venomous (The Venomous – 2017)
Horisont: Boston Gold (About Time – 2017)
Shrieker: Shake (Then and Now  ~ 時の砂 ~ 2017)
Patron:Hiroshi Tanida ($5), Chris Hays ($5), Michael Street ($5)
Support the show by becoming a member of the Metal Moment Podcast & the Japanese Metal Head Show community member on Patreon!
Gears used today:
– Adobe Audition CC
– Heil PR-40
– Roland UA-55 Quad Capture USB 2.0 Audio Interface
– Pop Filter
– Audio-Technica ATH-M50x Professional Studio Monitor Headphones
– Knee Deep Brewery Lupulin River Double IPA
Let Your Voice Be Heard on the Show!

Email: metalmoment@gmail.com
Click Here to send me a VM using your Smart Phone: 707-78-Metal (63825)

Podcast: Play in new window | Download
Browse Timeline