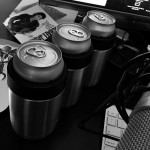 今日は何曜日?日曜日 Today is Sunday August 28 2016, This is host Hinohara Chiaki. This is not the Metal Moment Podcast or the Japanese MetalHead Show. its just another Bonus on the Dog Days Of Podcasting. Today is Day TWENTY-FIVE, where 9 individuals including myself challenge ourselves to Podcast for 30 Days.
Today I talk about the amazing time I had at the Crawfish Boil. Axl Rose's amazing performance with AC/DC, and other Metal related news.
Featured Track:
Theatres des Vampires: Resurrection Mary (Candyland – 2016)
Amazon purchase go to www.Metalmoment.com/Amazon
Get a free book at Audible www.Metalmoment.com/Book
Treats for your Dog?! www.butlerbites.com (enter promo code DOKKEN to get a free pack)
Patron:Hiroshi Tanida ($5), Chris Hays ($5)
Support the show by becoming a member of the Metal Moment Podcast & the Japanese Metal Head Show community member on Patreon!
Gears used today:
– Adobe Audition CC
– Heil PR-40
– Roland UA-55 Quad Capture USB 2.0 Audio Interface
– Pop Filter
– Audio-Technica ATH-M50x Professional Studio Monitor Headphones
– Coors Light Beer
Let Your Voice Be Heard on the Show!

Email: metalmoment@gmail.com
Click Here to send me a VM using your Smart Phone: 707-78-Metal (63825)

Podcast: Play in new window | Download
Browse Timeline