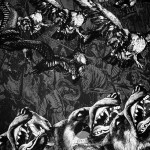 ドッケン復活! The Dokken Reunion Tour in Japan was mentioned by Mick Brown on Mitch Lafon's Podcast "One On One With Mitch Lafon". I immediately emailed George Lynch and within 20 min he responded "YUP". Mick confirmed. George confirmed. It's a GO! Fall of 2016 Dokken Reunion Tour in Japan followed by a Live DVD/Blue-Ray release. 締めには地元の友達。DEATH ANGELで。ドランカー度 4.2
Featured Tracks: 
Dokken: Sleepless Nights (Back For The Attack – Elektra 1987)
Death Angel: Lost (The Evil Divide – Nuclear Blast America 2016)
Patron:Hiroshi Tanida ($5)
Support the show by becoming a member of the Metal Moment Podcast & the Japanese Metal Head Show community member on Patreon!
Gears used today:
– Adobe Audition CC
– Heil PR-40
– Roland UA-55 Quad Capture USB 2.0 Audio Interface
– Pop Filter
– Sony MDR-V6 Dynamic Stereo HeadPhone
– Coors Light Beer
Let Your Voice Be Heard on the Show!

Email: metalmoment@gmail.com
Click Here to send me a VM using your Smart Phone: 707-78-Metal (63825)

Podcast: Play in new window | Download
Browse Timeline