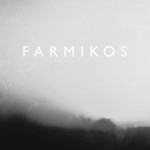 Bilingual again in English and then in Japanese. 今日も英語と日本語で行って見ましょう!
I talk about my Thanksgiving extravaganza at Michael Butler's (Rock and Roll Geek) house. The beauty of knowing where the food you put on your plate comes from. Johnny Rock calls in with a song request as well as leaving his version of, "If you are at Starbucks..". While I introduce a sexy ass band FARMIKOS, formed by Guitarist Joe Holmes (Ozzy Osbourne, David Lee Roth, Lizzy Borden)
今日のザ・雑談は、レコード話。アナログ vs. デジタル。最近Ebayで買ったヴァイナル・レコード。
Support the show by becoming a member of the Metal Moment Podcast & the Japanese Metal Head Show community member on Patreon!
Featured Tracks:
FARMIKOS: Scapegoat (FARMIKOS – 2014)
Twisted Sister: Stay Hungry (Stay Hungry – Atlantic 1984)
Akina Nakamori: Sand Beige (BEST – Warner Pioneer 1985)
Gears used today:
– Adobe Audition CC
– Heil PR-40
– Roland UA-55 Quad Capture USB 2.0 Audio Interface
– Pop Filter
– Sony MDR-V6 Dynamic Stereo HeadPhone
– Coors Light Beer
Let Your Voice Be Heard on the Show!

Email: metalmoment@gmail.com
Click Here to send me a VM using your Smart Phone: 707-78-Metal (63825)

Podcast: Play in new window | Download
Browse Timeline