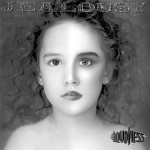 今日は何曜日?月曜日 Today is Monday August 8th 2016, This is host Hinohara Chiaki . This is not the Metal Moment Podcast or the Japanese MetalHead Show. its just another Bonus on the Dog Days Of Podcasting. Today is Day FIVE, where 11 individuals including myself challenge ourselves to Podcast for 30 Days.
Today I talk about finally receiving my RTIC Soft Pack 30 cooler. Little Bow Wow announces his retirement from Rap. I also respond to Tabitha from the Dog Days of Podcasting Facebook group.
Purchase your RTIC Products Here
Featured Track:
Loudness: Jealousy (Jealousy – 1988)
Dog Days of Podcasting is a 30 day podcasting challenge created by Kreg Steppe in 2012. I'm going to hit record for the next 30 days. No edits, just like back in 2006. Grass Roots Style. ドッグ・デーズ・オブ・ポッドキャスチィングという30日間連続で番組を打ち上げると言うチャレンジに参加してます。
ホスト 日野原千明
Patron:Hiroshi Tanida ($5)
Support the show by becoming a member of the Metal Moment Podcast & the Japanese Metal Head Show community member on Patreon!
Gears used today:
– Adobe Audition CC
– Heil PR-40
– Roland UA-55 Quad Capture USB 2.0 Audio Interface
– Pop Filter
– Sony MDR-V6 Dynamic Stereo HeadPhone
– Coors Light Beer
Let Your Voice Be Heard on the Show!

Email: metalmoment@gmail.com
Click Here to send me a VM using your Smart Phone: 707-78-Metal (63825)

Podcast: Play in new window | Download
Browse Timeline