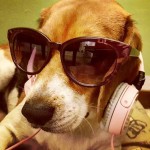 Today I talk about the challenge that I am no doing this year. Flank Iron Steak and Rock Fish Recipe. The shortest trip to Tokyo of my life. All while listening to tracks sent my way from the listeners of the show.
Featured Tracks:
Yuri Fulone:The Time of the Sword (In The Steel You Can Trust – 2016)
The Wizards: Calliope (Full Moon in Scorpio -2017)
White Skull: Time For Glory (Public Glory, Secret Agony -2000)
Amazon purchase go to www.Metalmoment.com/Amazon
Get a free book at Audible www.Metalmoment.com/Book
Treats for your Dog?! www.butlerbites.com (enter promo code DOKKEN to get a free pack)
Patron:Hiroshi Tanida ($5), Chris Hays ($5), Michael Street ($5), Derek Coward ($1)
PayPal Supporter:
バンコクRベビー ($15)
Support the show by becoming a member of the Metal Moment Podcast & the Japanese Metal Head Show community member on Patreon!
Gears used today:
– Adobe Audition CC
– Heil PR-40
– Roland UA-55 Quad Capture USB 2.0 Audio Interface
– Pop Filter
– Audio-Technica ATH-M50x Professional Studio Monitor Headphones
– Beer
Let Your Voice Be Heard on the Show!

Email: metalmoment@gmail.com
Click Here to send me a VM using your Smart Phone: 707-78-Metal (63825)

Podcast: Play in new window | Download
Browse Timeline