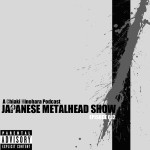 I went to see Sheryl Crow last month. She sang all her hits including a cover of the Stealers Wheel's "Stuck In The Middle With You". Totally got me into the Quentin Tarantino mood. One of the best Director, ScreenWriter, Producer, Cinematographer of my lifetime. I play some tunes from his movie soundtracks. Aside from that, its a random episode.
シェリル・クロウのライブに行ったさい彼女が歌ったカバー曲がきっかけとなり選ばれた曲。クエンティン・タランティーノは世界一。チョウ~尊敬しています。Reservoir Dogs, Pulp Fiction, Kill Bill, Death Proof, True Romance, Natural Born Killers, Killing Zoe, Grindhouse, From Dusk Till Dawn, Desperado……..
Learn how you can be a part of the Mark Strigl Radio show.
Featured Tracks:
Stealers Wheel: Stuck In The Middle With You (Reservoir Dogs)
Dusty Springfield: Son Of A Preacher Man (Pulp Fiction)
5, 6, 7, 8's: Woo Hoo (Kill Bill 1)
Urge OverKill: Girl You'll Be A Woman Soon (Pulp Fiction)
Steel Dragon: Stand Up (requested by @Bangkok_R_Baby)
Krokus: Bedside Radio (requested by @mizutamav)
Rata Blanca: La Leyenda Del Hada Y El Mago (requested by @zappiezapio)
Sepultura: Just One Fix
Metallica: My Apocalypse
MasterPlan: Kisses For You (requested by @cuttqueencutt)
今日の Bonus Track:
井上陽水:リバーサイド ホテル
Gears used today:
– Heil PR-40
– Pop Filter
– Sony MDR-V150 Dynamic Stereo HeadPhone
– CA Red Wine
– iPhone4

Podcast: Play in new window | Download
Browse Timeline