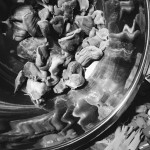 On the 4th of July I BBQ. Low & Slow with a nice piece of Pork Butt. I talk about my new technique when using a Kettle style grill as well as eating and preparing the parts of the animal people typically through away called Offal. Gizzard, Chin etc etc. All while listening to some great music.
Featured Tracks:
BabyMetal: Doki Doki Morning (Vocal Cover by Mitch Howie – The Dialectic)
Primal Fear: Rulebreaker (Rulebreaker – Frontiers Music Srl 2016)
WASP: Babylon's Burning (Babylon – Napalm Records 2015)
Patron:Hiroshi Tanida ($5)
Support the show by becoming a member of the Metal Moment Podcast & the Japanese Metal Head Show community member on Patreon!
Gears used today:
– Adobe Audition CC
– Heil PR-40
– Roland UA-55 Quad Capture USB 2.0 Audio Interface
– Pop Filter
– Sony MDR-V6 Dynamic Stereo HeadPhone
– Coors Light Beer
Let Your Voice Be Heard on the Show!

Email: metalmoment@gmail.com
Click Here to send me a VM using your Smart Phone: 707-78-Metal (63825)

Podcast: Play in new window | Download
Browse Timeline
Comments ( 1 Comment )