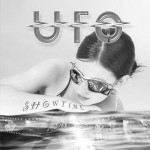 Featuring the legendary members of UFO. Phil Mogg, Paul Raymond, Andy Parker, Vinnie Moore, and Rob De Luca. 2008 UFO Live report from the San Francisco Independent (5/8/08).
Tracks from the Live album "ShowTime", Too Hot to Handle. From the album The Best of '74-'83, the 2008 Digital Remastered "Lights Out". Vinnie Moore's 2001 album "Defying Gravity".
News: Michael Vescera (Obsession, ex- Yngwie Malmsteen, ex- Loudness). Barry Sparks, Mick Brown not touring with Dokken? Kings X new album. Dokken's new album, "Lightning Strikes Again" comes out on 5/13/08. Coming up. Interview with Vinnie Moore. Interview with Rob De Luca (UFO, Sebastian Bach, Spread Eagle).
今日の Gear:
Zoom H4 Portable Recorder
Beer

Podcast: Play in new window | Download
Browse Timeline