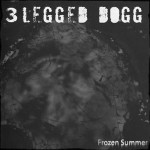 Featuring, 3 Legged Dogg, "Frozen Summer". Spread Eagle, "Broken City".
"The Best of George Lynch", Tab Book Give-away.
Ozzfest 2008. Bay Area Rock Fest. information. Norifumi Shima's Concerto Moon coming to San Francisco. X-Japan playing in New York. Extreme, Kings X, Def Leppard, WhiteSnake, Stone Temple Pilots, Billy Idol on tour.
今日の Gear:
Zoom H4 Portable Recorder
Beer

Podcast: Play in new window | Download
Browse Timeline