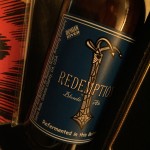 I talk music and beer. Great Music. Great Beer. Bottled vs. Canned beer. Brown bottle, Green bottle, Clear bottle. Music that runs through two generations. All under the influence of my Russian River Redemption Blonde Ale. Am I going to remember what I talked about on the show tomorrow?
Featured Tracks:
Temptations Wings: Liar Of The Gorgon Queen (Skulthor Ebonblade – 2017)
Dokken: Unchain The Night (Under Lock and Key – 1985)
Ambush – Natural Born Killers (Firestorm -2014)
Patron:Hiroshi Tanida ($5), Chris Hays ($5), Michael Street ($5)
Support the show by becoming a member of the Metal Moment Podcast & the Japanese Metal Head Show community member on Patreon!
Gears used today:
– Adobe Audition CC
– Heil PR-40
– Roland UA-55 Quad Capture USB 2.0 Audio Interface
– Pop Filter
– Audio-Technica ATH-M50x Professional Studio Monitor Headphones
– Russian River Redemption Blonde Ale
Let Your Voice Be Heard on the Show!

Email: metalmoment@gmail.com
Click Here to send me a VM using your Smart Phone: 707-78-Metal (63825)

Podcast: Play in new window | Download
Browse Timeline