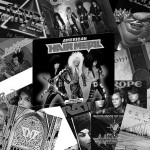 Originally aired on Mark Strigl Radio, The Metal Moment Show Series Premiere "Reading with Host Chiaki". Flips through the book, "American Hair Metal" by Steven Blush.
Reading quotes from the book and plays some killer tracks from the Hair Metal-era of the late 80's and 90's. 元々、アメリカのインターネット・ラジオ番組の為に作ったエピソードです。日本語の少ないエピソードですが一緒に本を読みながら音楽鑑賞をしましょう。
Music By:
WhiteSnake, Warrant, Winger, Dokken, Poison, Stryper,
Cinderella, Europe, TNT, Extreme, and Ratt.
Let Your Voice Be Heard on the Show!

Email: metalmoment@gmail.com
Click Here to send me a VM using your Smart Phone: 707-78-Metal (63825)
Click Here to send me a VM using your Computer/Laptop

Podcast: Play in new window | Download
Browse Timeline