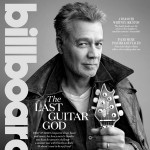 エディ・ヴァン・ヘイレンがBillboard.comと行ったインタビューが色々と問題をお越し、サミー・ヘイガーの反応を今日は徹底分析。エディがデイヴィッド・リー・ロスの事を?エディがゲイリー・シェローンの事を?エディがマイケル・アンソニーの事を? 何時?なぜ?どうしてサミーが首になったのか。マイケルが首になったのか。色々な裏話を楽しみながら一緒に一杯飲みましょう! Learning English With Host Chiakiも今日復活! ドランカー度4.1
Featured Tracks:
Sammy Hagar: In Defense of Mikey (Sammy Hagar – YouTube Channel 2015)
The Circle: Dreams (At Your Service – Mailboat Records 2015)
Van Halen: Ice Cream Man (Tokyo Dome In Concert – Rhino 2015)
It's really irritating to see them go after Mikey. Mikey didn't do anything ever to Van Halen. Mikey was the most loyal guy in the band, he was the guy, that first guy at the rehearsal, the last guy to leave the guy that was first guy at the gig the guy that flew the carry the banner the flag the VH banner he carried it  every night like in the horsemen with the flag the flag been on the horse and in the Calvary that was Michael Anthony, Okay hundred percent dedicated, never did anything to hurt those guys and they try to hurt him again and again and again. for Eddie to say he had to show him what to play and had to teach him all those songs that is the biggest line of bullshit I've ever heard in my life. I was in that  band for 11 years there was never a video camera involved of Eddie showing him what to play.  Eddie would tell him what to play once in a while and say, "No Michael don't play with that many notes, just stay on one note  boom boom boom boom boom boom boom boom so that I can fuck up and and nobody will know it. You know its that kind of shit, and I'm telling you straight up especially on the 04 reunion tour.  If Mike would've played any more than one note it would've been showing that Eddie wasn't playing the right chords again and again and again. I couldn't sing to him, you couldn't  play bass to him so, that is a lot of bullshit and I I don't know why they go after him like that.  He doesn't deserve it. He's one of the greatest Rock n' Roll bass players ever in the World. Michael Anthony is top 5 Rock n' Roll bass players in the World. Any bass player will tell you that, any musician will tell you that.  Listen to him play on The Circle.  He ain't going boom boom boom boom boom boom boom, unless it was called for .  Michael Anthony is a Bad Motherfucker. Fuck you Eddie Van Halen for saying that about Mikey. You're a liar.
Okay we're done now I'm pissed I know I'm pissed man and I am so pissed about that oh Fuckn' Asshole. AHUUU Michael Anthony is the greatest guy on the Fuck'n Planet.
Gears used today:
– Heil PR-40
– Roland UA-55 Quad Capture USB 2.0 Audio Interface
– Pop Filter
– Sony MDR-V6 Dynamic Stereo HeadPhone
– Coors Light Beer
Let Your Voice Be Heard on the Show!

Email: metalmoment@gmail.com
Click Here to send me a VM using your Smart Phone: 707-78-Metal (63825)

Podcast: Play in new window | Download
Browse Timeline