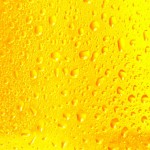 1994 was the turning point for Japanese Craft Beer. The Minimum volume for legal brewing was slashed from 2000 to 60 kilo liters per year. What is a chaser beer? I talk Vinyl and spin two of my most recent discoveries. I also spin a track from the band Bombus, recommended to me by Adrian Boschan.
Featured Tracks:
Sister: Lost In Line (Stand up, Forward, March! – 2016)
Bombus: Horde of Flies (Repeat Until Death – 2016)
Melechesh: Multiple Truths (Enki – 2015)
Beer Of The Moment:
Alpine Beer Company Windows Up 7.00% ABV
This West Coast style IPA is 7% and chocked full of Citra and Mosaic hops.
HoneyDew Melon with Grass Aroma 
Patron:Hiroshi Tanida ($5), Chris Hays ($5), Michael Street ($5)
Support the show by becoming a member of the Metal Moment Podcast & the Japanese Metal Head Show community member on Patreon!
Gears used today:
– Adobe Audition CC
– Heil PR-40
– Roland UA-55 Quad Capture USB 2.0 Audio Interface
– Pop Filter
– Audio-Technica ATH-M50x Professional Studio Monitor Headphones
– Alpine Windows Up Beer
Let Your Voice Be Heard on the Show!

Email: metalmoment@gmail.com
Click Here to send me a VM using your Smart Phone: 707-78-Metal (63825)

Podcast: Play in new window | Download
Browse Timeline