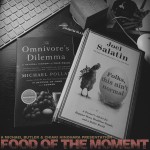 Part 3 of Michael Butler and I at a restaurant I call my home, Yu-Raku a Japanese Chinese Restaurant in San Mateo CA. Michael Butler and I talk about Champon Ramen noodles, our favorite audio books, and a documentary film titled Inside Metal – Pioneers of L.A. Had Rock and Metal.
Michael Butler (ButlerBites.com, Rock and Roll Geek Show, Cooking With Butler)
Chiaki Hinohara (Metal Moment Podcast, Japanese Metal Head Show)
Featured Restaurant:
Yu-Raku: Champon Ramen Noodles / Asahi Draft Beer from Japan
Featured Track(s):
Bon Jovi: Ride Cowboy Ride (New Jersey – Mercury Records 1988)
Bon Jovi: Stick to Your Guns (New Jersey – Mercury Records 1988)
Get a Free Audio book using this link:
A Free Book From Host Chiaki aka metalmoment
Featured Books:
Rocks: My Life in and out of Aerosmith (Joe Perry)
Red: My Uncensored Lie in Rock (Sammy Hagar)
Relentless: The Memoir (Yngwie J. Malmsteen)
Folks, This Ain't Normal: A Farmer's Advice for Happier Hens, Healthier People, and a Better World (Joel Salatin)
The Omnivore's Dilemma: A Natural History of Four Meals (Michael Pollan)
Eating on the Wild Side: The Missing Link to Optimum Health (Jo Robinson)
Get your Free Bag of Butler Bites!
ButlerBites is a Gluten-Free All Natural Beef Liver Dog Treats Home Made With Love in San Francisco CA USA. Add 4 Packs to your Cart and ENTER the CODE "DOKKEN" at checkout and get $8 OFF. That's a 25% SAVINGS!
Gears used today:
– Zoom H1 Digital Handy Recorder
– Heil PR-40
– Roland UA-55 Quad Capture USB 2.0 Audio Interface
– Pop Filter
– Sony MDR-V6 Dynamic Stereo HeadPhone
– Coors Light Beer
Let Your Voice Be Heard on the Show!

Email: metalmoment@gmail.com
Click Here to send me a VM using your Smart Phone: 707-78-Metal (63825)
Click Here to send me a VM using your Computer/Laptop

Podcast: Play in new window | Download
Browse Timeline