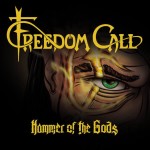 Today I read an email from Steve Scott (aka My Ear) and spin a tune from the band Freedom Call.
Featured Track:
Freedom Call: Hammer Of The Gods (Master Of Light – 2016)
Purchase your RTIC Products Here
Amazon purchase go to www.Metalmoment.com/Amazon
Get a free book at Audible www.Metalmoment.com/Book
Treats for your Dog?! www.butlerbites.com (enter promo code DOKKEN to get a free pack)
Patron:Hiroshi Tanida ($5), Chris Hays ($5)
Support the show by becoming a member of the Metal Moment Podcast & the Japanese Metal Head Show community member on Patreon!
Gears used today:
– Adobe Audition CC
– Heil PR-40
– Roland UA-55 Quad Capture USB 2.0 Audio Interface
– Pop Filter
– Audio-Technica ATH-M50x Professional Studio Monitor Headphones
– Guinness BEER
Let Your Voice Be Heard on the Show!

Email: metalmoment@gmail.com
Click Here to send me a VM using your Smart Phone: 707-78-Metal (63825)

Podcast: Play in new window | Download
Please follow and like us:
Browse Timeline