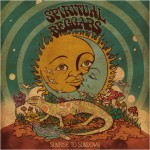 Craft beer + Great Music + Podcasting = Definition of a Fantastic Time. Topics include, the beauty of Michael Schenker and Michael Amott's guitar tone. The bar is no longer the reason you visit a BAR. The reason I visit my Tap Room in Pacifica California. Purchasing Vinyl. Adrian Boschan invited me to a secret society!? etc etc
Featured Tracks:
Spiritual Beggars: Sunrise to Sundown (Sunrise to Sundown – 2016)
Mercenary: Redefine Me (The Hours That Remain – 2012)
Spiritual Beggars is a stoner metal band from Halmstad, Sweden, formed by Michael Amott, who is known from Arch Enemy, Carcass and Carnage. The band is heavily influenced by 1970s hard rock and incorporates elements of psychedelia into its music.
Mercenary is a melodic death metal band from Denmark, that was formed in 1991. Although they are usually labelled as a power metal band, they used aspects of thrash metal in their earlier work.
Patron:Hiroshi Tanida ($5), Chris Hays ($5), Michael Street ($5)
Support the show by becoming a member of the Metal Moment Podcast & the Japanese Metal Head Show community member on Patreon!
Gears used today:
– Adobe Audition CC
– Heil PR-40
– Roland UA-55 Quad Capture USB 2.0 Audio Interface
– Pop Filter
– Audio-Technica ATH-M50x Professional Studio Monitor Headphones
– Russian River Pliny the Elder Double IPA
Let Your Voice Be Heard on the Show!

Email: metalmoment@gmail.com
Click Here to send me a VM using your Smart Phone: 707-78-Metal (63825)

Podcast: Play in new window | Download
Please follow and like us:
Browse Timeline